CONTACT
info@silverbackks.org
EVENTS

There are no upcoming events at this time.
VOLUNTEER OPPORTUNITIES
There are several volunteer positions available for assisting young ladies during the shopping event or setting up & tearing down. You may also visit our Volunteer Opportunities page for others ways you can help out!

CURRENT NEEDS
SilverSparkle is currently accepting new and excellent condition used prom dresses. You may also visit our Wish Lists page for other ways you can give to Silverbackks.
Prom is a rite of passage for all high school girls and SilverSparkle is our seasonal program established to ensure all girls who want to attend prom are able to do so by offering dresses to girls in need at no cost.  While the dress is the medium by which we reach these girls, this program isn't just about the dress.  It's about self-love, body positivity and realizing you are empowered to make your own choices about your life, regardless of your current situation.  By focusing on the inner feelings the girls experience while working with SilverSparkle volunteers, girls who may have never been told it's acceptable to feel good inside, are able to walk away with not only a new beautiful dress, but also with the confidence of knowing they are also beautiful inside.
Silverbacks is currently accepting donations for our upcoming shopping event. Please see below for details and to download printer-friendly flyers.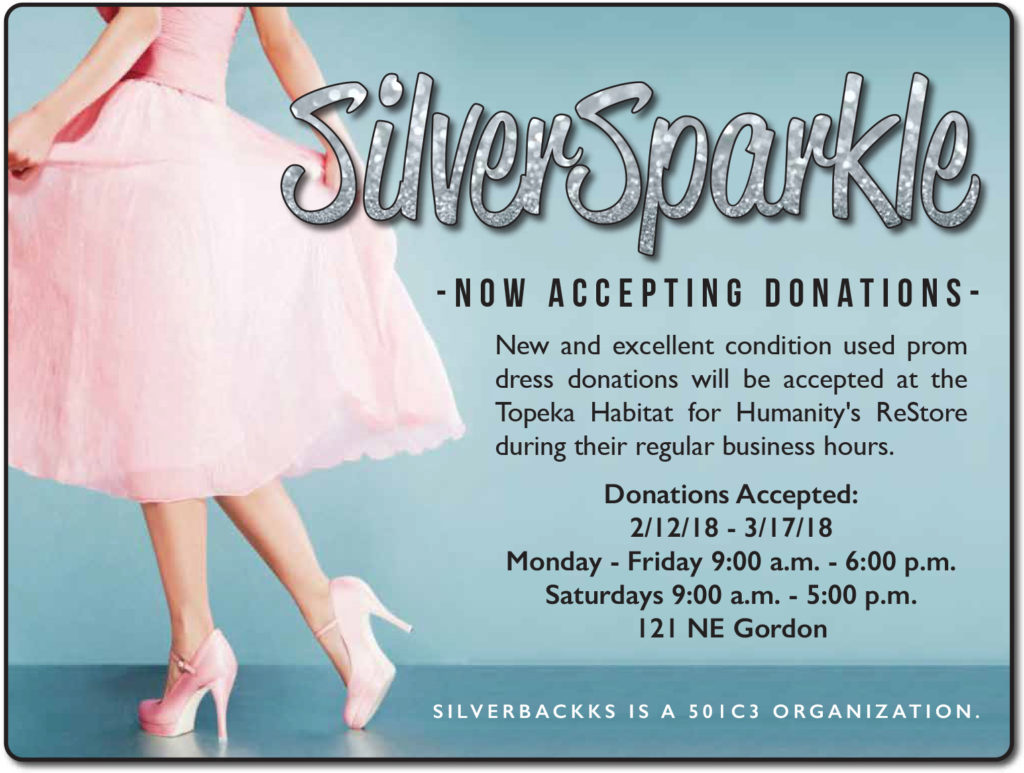 SilverSparkleDonations2018.pdf (117 downloads)

SilverSparkle2018.pdf (130 downloads)